---
We shape a world in which IoT technology is
valuable for agriculture.
FarmLink connects farms and people.
We build a future in which agriculture is
common business idea.


With MOBILE&PC
Accessed Easily and Conveniently by Anyone Anywhere
A moment of rest amid daily hard work of farming!
Now, FarmLink can look after your resting time.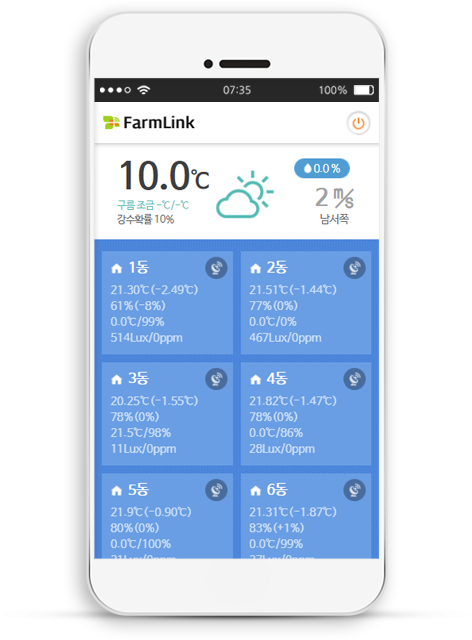 Cloud Remote Control
Remote control via the Internet from
Anywhere Anytime
The distributed processing control system integrates all management activities
into a single platform that can control multiple sites individually!
Smart Farm, linking farms and peoples, is near you.
FarmLink X People
FarmLink is there for you.
must30@ubncorp.kr
jsseo@ubncorp.kr
---